Aríel's Journey, The Ice Horse Adventures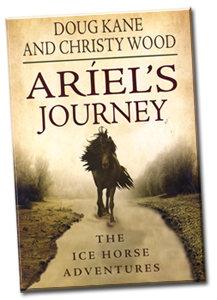 "This is a perfect book for the pre-adolescent through teen reader. Enjoyable for the adult reader as well. It has everything from horses to action/adventure to time travel. Boys and girls alike will enjoy reading about the Icelandic horses featured in the book and the conflicts, and ultimately friendship, formed by the girls in the story. Leaves readers hoping the next book in the series will arrive soon!" -- AMAZON.COM REVIEW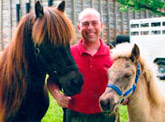 Doug Kane had a great love for his Icelandic horses and it shows though the pages of Aríel's Journey.
Unfortunately Doug passed away February 5th, 2011 of Frontotemporal Dementia, better known as Picks Disease. He will be greatly missed by friends both two footed and four.

View this video for the story behind Aríel"s Journey.
Order Your Copy of Aríel's Journey Today
from Aríel's Bed & Breakfast